EMDRIA EMDR Consultant in Training Colleen Wenner
Colleen Wenner, LMHC, MCAP, LPC

Certified EMDR Trauma Therapist and Consultant in Training
EMDR consultation is a collaborative psychotherapy process used to help people process and heal from traumatic experiences. EMDR stands for Eye Movement Desensitization and Reprocessing, a type of therapy that uses bilateral stimulation to help the brain reprocess traumatic memories. During an EMDR consultation, the therapist will guide the client through a series of eye movements while they focus on a particular memory or event.
As a consultant, we advise the consultee on effectively utilizing EMDR therapy. Consultation differs from supervision in that the consultee maintains primary responsibility for the decisions involving the treatment of their clients.
Colleen's style is both supportive, challenging, and growth-focused. Her goal is to help consultees feel comfortable and confident in their use of EMDR while also pushing them to think critically about the best ways to use the modality. She encourages open dialogue between herself and her consultees so that they can work together to find the most effective way to help clients. Ultimately, Colleen desires to impart the knowledge and skills necessary for consultees to become successful EMDR practitioners.
Consultation is provided to fulfill basic training requirements for those seeking to become EMDR Certified Therapists or for EMDR Therapists who wish to deepen their skills. Colleen aims to offer a supportive environment for you to learn and grow.
EMDR Certification is an advanced level of training, experience, and expertise beyond that of EMDR Basic Training. 
The consultation will focus on case conceptualization in all 8 phases, be IFS/Ego State informed, address when to modify the standard protocol, and explore attunement and effective use of self.
Colleen will gladly schedule a consult call if you would like to ensure the two of you are a good fit before reserving a 1:1 consultation session. Just email to set up a call at Colleen@Florida-counseling.com
What is the process of becoming certified?
EMDRIA has specific expectations and requirements that must be fulfilled to apply for certification.
Complete all requirements of Basic Training with an EMDRIA approved trainer & training.
20 additional hours of consultation with an approved consultant. A portion of these hours can be completed with a consultant in training; however, 5 must come from a fully approved consultant. These are additional hours beyond the 10 you complete in Basic training.
10 of these hours must be individual consultations. 10 may be completed in a group setting.
Completion of at least 50 EMDR reprocessing sessions with at least 25 clients. Documentation of this requirement is provided to EMDRIA in the form of a notarized letter.
Licensure in a mental health profession
12 hours of advanced CEs in EMDR
3 letters of recommendation
Fees & Payment
Colleen's fee for an individual consultation is $100/hour.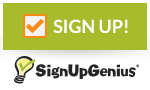 About me. . .
Trained in EMDR in 2019, this therapeutic methodology transformed me professionally and personally. I have since opened my practice to offer EMDR therapy to individuals and couples in Fort Walton Beach and the surrounding area. My mission is to provide a safe, non-judgmental space for clients to explore their innermost thoughts and feelings and to help them find healing and growth through the power of EMDR.
Immediately, it was evident that clients were making significant progress. As an EMDR therapist, I realize core issues emerge early in the therapy process and can be addressed quickly. I am passionate about helping clients find the courage to open up, explore their inner world, and create positive change in their lives. Clients who were "stuck" have experienced "breakthroughs." Those who have experienced trauma from childhood or recent events have found relief from their symptoms.
Once I became an EMDR therapist, I realized that the power of EMDR lies in its ability to help clients open up and explore their inner world. This has led me to attend workshops and conferences to stay current on the latest developments in EMDR therapy.
I am committed to providing the best possible care for my clients and assisting other counselors seeking to become EMDR therapists. Having provided supervision to counseling interns since 1998, I enjoy participating in the learning process of new and experienced therapists.
I am passionate about helping people find the courage to open up and explore their inner world and create positive change in their lives. This excitement and strong belief in EMDR have led me to become an EMDRIA Approved Consultant in training, providing consultation and supervision to other EMDR therapists.