Through therapy at New Heights Counseling, your feelings of defeat and discouragement are replaced with finding answers and reaching new aspirations in your life again.
Counseling for all seasons of life
Call (850)757-1552 to schedule an appointment
Family Counseling
When family members constantly fight and argue, the home dynamic feels like constant chaos. All family members are affected! It's not uncommon for members to feel powerless, helpless, angry, hurt, and emotionally drained. Family therapy is a method to develop and maintain healthy relationships by working closely with a therapist to identify and address issues that could be emotional, psychological, or behavioral. [Additional information about family counseling]
"Sometimes you just need to talk about something - not to get sympathy but to just kill it's power by allowing the truth of things to hit the air. " - Karen Salmanshon
Couples Counseling
Couples typically face challenges all the time, but what happens when, in a relationship, there's constant arguing, fighting, and individuals walking away from confrontations feeling hurt and misunderstood? These disagreements can be trivial, yet can include longstanding arguments about finances, parenting, and infidelity. Therapy is designed to help couples resolve conflicts and develop healthy relationship skills. [Get more information about marriage counseling]
Adolescent Counseling
Adolescence years can particularly be challenging for both parents and teens. Most parents are able to identify warning signs but feel shut out by silence, tension, or arguments. Adolescent counseling provides a safe place for teens to process thoughts and feelings. Working closely with a therapist, life skills are developed such as self-confidence, emotion regulation, communication, and self-awareness. [Get additional information about adolescent counseling]
COUNSELING FOR A WIDE VARIETY OF MENTAL CONCERNS
A person's mental health is extremely important to maintain as it impacts every area of a person's life. "This aspect of your welfare determines how you're able to operate psychologically, emotionally, and socially among others."(1) Our therapists work alongside clients to take a positive approach, address mental concerns, and stabilize constructive behaviors, emotions, and thoughts. In doing so, the patient can increase positive productivity, enhance self-image, and improve relationships. If you are in need of help, reach out to one of our therapists.
Anger Management Therapy
Addiction Therapy
Obsessive-Compulsive Disorder
Family Therapy
Mood Disorder
Bipolar Disorder
Eating Disorders
Relationship Issues
Psychosomatic Disorders
ADD/ADHD Therapy
Insomnia
Separation Anxiety
Grief/Loss Counseling
Hoarding
Other Addictions and Disorders
WE PROVIDE COUNSELING TO THE SURROUNDING COMMUNITIES

We love everything about the communities that surround New Heights Counseling & Consulting, LLC! We're located in the beautiful city of Fort Walton Beach. We not only help the people of this great city but our clients come from nearby cities as well. With the arrival of new businesses and young couples moving into Crestview daily, to the stunning views of Destin's beautiful beaches, we have some AMAZING communities! With Niceville's emphasis on the family-friendliness environment to the city of Fort Walton Beach's recent developments, hands down we live in the best place in Florida. Our communities are thriving! There is an incredible amount of love and appreciation for the military and military families that is unmatched. We love hearing and seeing jets fly overhead, coming from Eglin Airforce Base, Duke Field, Hulbert Field, The Navy Base in Pensacola, and Tyndall Airforce Base in Panama City. Truly, this is the sound of FREEDOM! The United States Coast Guard Station in Destin does an incredible job providing safety and protection on our beautiful waters. A big "THANK YOU" to all of our military personnel and families for your sacrifice and commitment! The staff at New Heights Counseling understands "Community involvement provides a sense of belonging and social connectedness. It can also offer extra meaning and purpose to everyday life"(1) and we wouldn't want to live anywhere else, but here!
CALL 850-757-1552 TO START YOUR COUNSELING JOURNEY TO HEALING
If you've landed on this page... Congratulation!  You've taken the first step to getting help for yourself or a loved one. Therapists, here at New Heights Counseling, understand the difficulty that comes from making this decision. The decision to pick up the phone, and call for help, can be one of the hardest steps to take, requiring courage and a little bit of faith. We hope you find, what we already know to be true, the staff here genuinely care about the clients' well-being. They will work at a pace you're most comfortable with. We offer both male and female therapists who will come alongside you and provide the support you deserve and need. Take that next step to your healing, call us or send us a message [Contact Us].
A Quick Look At New Heights Counseling
Compassion is at the heart of everything we do here at New Heights Counseling & Consulting, LLC. Our team cares deeply about our clients, our company, and our community. We are motivated by a sincere concern to enhance the well-being of each individual we come in contact with. All staff receives extensive training and supervision in the use of evidence-based and best practice models of therapeutic treatment. We seek to interact with everyone in a respectful, caring, empathetic, and understanding manner. To learn more about each therapist, please visit their biography. [Meet the Team]
Where is New Heights Counseling Office Located?
New Heights Counseling & Consulting, LLC is physically located on the 2nd floor of WorkSpace Suites at 1992 Lewis Turner Blvd, Suite 1057, Fort Walton Beach, FL 32547. We're able to see clients anywhere in Florida with our online therapy services. Reach out to us to let us know which is better for you. [CONTACT US]
Still unsure as to where the office is? Are you coming from a surrounding city and need specific directions? Click here [GET DIRECTIONS]
Business hours (Last appointment - 4 PM)
Sunday Closed
Monday 8:00 AM - 4:00 PM
Tuesday 8:00 AM - 4:00 PM
Wednesday 8:00 AM - 4:00 PM
Thursday 8:00 AM - 4:00 PM
Friday 8:00 AM - 4:00 PM
Saturday Closed
Evenings/Weekends by Appointment
Featured on...
Foundational Tips On Living Well
Colleen and host, Krystal Boelk, talk about establishing healthy boundaries.
How to Grow Fast In Practice
Colleen and host, Whitney Owns, discuss tips for growing a practice effectively.
Protecting Relationships
Colleen and host, Nathan & Aaron, discuss protecting your intimacy.
Certifications & Memberships
EMDRIA EMDR International Association
New Heights Counseling & Consulting, LLC founder and business owner, Colleen Wenner, is an EMDR Certified therapist through EMDRIA as well as an EMDR Consultant. Several therapists in the practice [Meet the Team]  are trained and qualified to practice EMDR therapy. "EMDRIA has more than 12,000 members trained to provide EMDR Therapy."(1) Our therapists find working with clients, to overcome challenges and trauma, an honor. The goal of EMDR therapy is "to help individuals who have experienced traumatic stress to reprocess and adaptively store dysfunctional stored traumatic memories. (2) Learn more about EMDR counseling [What is EMDR Counseling]
American Counseling Association
New Heights Counseling & Consulting, LLC is a member of the American Counseling Association. ACA is the world's largest association that represents professional counselors. Our therapists join in ACA's mission to "enhance the quality of life in society by promoting the development of professional counselors, advancing the counseling profession, and using the profession and practice of counseling to promote respect for human dignity and diversity."(3) New Heights counselors [Meet the Team] are passionate about continuing their education and reaching a higher level of professionalism and trust from their clients.
Master Certification Addiction Professional (MCAP)
New Heights Counseling & Consulting, LLC founder and business owner, Colleen Wenner, is a Master Certification Addiction Professional issued by the State of Florida. "An MCAP is the most advanced professional certification a substance abuse counselor in Florida can receive."(4) They work with patients and families to deal with the struggles and hardships associated with substance and addiction abuse. The goal is to provide all parties involved with educational tools, therapeutic methods, and recovery support and care to clients who seek help. Under the supervision of Colleen, New Heights counselors [Meet the Team] work together to help clients formulate and put into practice a plan for a healthier lifestyle and develop coping skills to stop substance dependency and prevent relapse.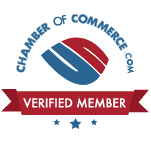 Follow us on...