Through therapy at New Heights Counseling, your feelings of defeat and discouragement are replaced with finding answers and reaching new aspirations in your life again.
Join Us In Welcoming Helena Castaneda!
We are delighted to announce the newest member of the New Heights Counseling team! Helena comes to us with over eleven years of valuable experience in the mental health field. Her expertise extends to serving seven years with military personnel and providing mental health support embedded in military deployments. She is a passionate advocate for those who have experienced trauma in their lives and has a proven track record of positively impacting the well-being of individuals.
Helena is accepting new clients! Schedule a session with her today. Contact Helena!
Harm Reduction & Addiction Recovery
In recent years, there has been a steady increase in individuals who developed addictions. These addictions have taken on different forms of substance dependence and behavioral addictions, which can devastate a person's life, leaving them hopeless. confused and depressed. Through addiction therapy, a New Heights counselor works with the client to develop valuable skills and strategies to help regain control of their life and repair potential damage caused by the addictions. "Strong alliances like this ensure that patients view their counselors as trustworthy and know that their best interests are on the forefront." (1) [Learn more about addiction]
Group Counseling
Group counseling may at first feel intimidating, yet there are many benefits. Individuals who attend groups find supportive peers and a safe place to discuss openly and honestly targeted specific problems. Topics of conversations can cover a wide range of problems, such as anxiety, addiction, and coping with illness. New Heights group counselors facilitate a small number of clients seeking similar treatment. "By seeing how other people tackle problems and make positive changes, you can discover a whole range of strategies for facing your own concerns." (1) No one needs to be alone, and everyone desires to be supported. [Learn more about groups]
Welcome
We believe in treating each client like family. We aim to create a warm, welcoming atmosphere where you feel at home. We strive to be your trusted counselor by listening to you, understanding your needs, and offering solutions to problems. Our therapists work with children, adolescents, adults, couples, families, individuals, and group counseling.
"Sometimes you just need to talk about something - not to get sympathy but to just kill it's power by allowing the truth of things to hit the air. " - Karen Salmanshon
Counseling for all seasons of life
Call (850)757-1552 to schedule an appointment
Military Counseling
Military individuals seek counseling for various reasons similar to civilians' needs, such as depression, anxiety, anger management, family concerns, and substance abuse, yet all in the context of working and living in a military community. Therapists trained to work with military personnel employ effective strategies and techniques to guide clients to a healthier approach to daily activities and reduce stressors. [Learn more about military counseling]
Individual Counseling
There are many reasons why people go to therapy, such as major life transitions, undesirable thoughts, and emotions, yet they vary from person to person. Through psychotherapy sessions, a mental health specialist can help a person work through challenging feelings or stressors that may affect someone's day-to-day life. Counseling is collaborative and depends on mutual respect and trust between the therapist and the client. [Learn more about individual counseling]
COUNSELING FOR A WIDE VARIETY OF MENTAL CONCERNS
A person's mental health is extremely important to maintain as it impacts every area of a person's life. "This aspect of your welfare determines how you're able to operate psychologically, emotionally, and socially among others."(1) Our therapists work alongside clients to take a positive approach, address mental concerns, and stabilize constructive behaviors, emotions, and thoughts. In doing so, the patient can increase positive productivity, enhance self-image, and improve relationships. If you need help, reach out to one of our therapists.
Anger Management Therapy
Addiction Therapy
Obsessive-Compulsive Disorder
Family Therapy
Mood Disorder
Bipolar Disorder
Eating Disorders
Relationship Issues
Psychosomatic Disorders
ADD/ADHD Therapy
Insomnia
Grief/Loss Counseling
Hoarding
Other Addictions and Disorders
WE PROVIDE COUNSELING TO THE SURROUNDING COMMUNITIES

We love everything about the communities that surround New Heights Counseling & Consulting, LLC! We're located in the beautiful city of Fort Walton Beach. We not only help the people of this great city, but our clients come from nearby cities as well. With new businesses and young couples moving into Crestview daily, to the stunning views of Destin's beautiful beaches, we have some AMAZING communities! With Niceville's emphasis on the family-friendliness environment to the city of Fort Walton Beach's recent developments, hands down, we live in the best place in Florida. Our communities are thriving! An incredible amount of love and appreciation for the military and military families is unmatched. We love hearing and seeing jets fly overhead, from Eglin Airforce Base, Duke Field, Hulbert Field, The Navy Base in Pensacola, and Tyndall Airforce Base in Panama City. Truly, this is the sound of FREEDOM! The United States Coast Guard Station in Destin does an incredible job providing safety and protection on our beautiful waters. A big "THANK YOU" to our military personnel and families for your sacrifice and commitment! The staff at New Heights Counseling understands "Community involvement provides a sense of belonging and social connectedness. It can also offer extra meaning and purpose to everyday life"(1). We wouldn't want to live anywhere else but here!
Niceville, FL
Destin, FL
Crestview, FL
CALL 850-757-1552 TO START YOUR COUNSELING JOURNEY TO HEALING
If you've landed on this page... Congratulation!  You've taken the first step to getting help for yourself or a loved one. Therapists here at New Heights Counseling understand the difficulty of making this decision. The decision to pick up the phone, and call for help, can be one of the hardest steps to take, requiring courage and a little faith. We hope you find, what we already know to be true, the staff here genuinely care about the client's well-being. They will work at a pace you're most comfortable with. We offer male and female therapists who will come alongside you and provide the support you deserve and need. Take that next step to your healing, call us or send us a message [Contact Us].
A Quick Look At New Heights Counseling
Compassion is at the heart of everything we do here at New Heights Counseling & Consulting, LLC. Our team cares deeply about our clients, company, and community. We are motivated by a sincere concern to enhance the well-being of each individual we come in contact with. All staff receives extensive training and supervision in using evidence-based and best-practice models of therapeutic treatment. We seek to interact with everyone respectfully, caring, empathetic, and understandingly. To learn more about each therapist, please visit their biography. [Meet the Team]
Where is New Heights Counseling Office Located?
New Heights Counseling & Consulting, LLC is physically located on the 2nd floor of WorkSpace Suites at 1992 Lewis Turner Blvd, Suite 1057, Fort Walton Beach, FL 32547. We can see clients anywhere in Florida with our online therapy services. Reach out to us to let us know which is better for you. [CONTACT US]
Still unsure as to where the office is? Are you coming from a surrounding city and need specific directions? Click here [GET DIRECTIONS]
Business hours (Last appointment - 4 PM)

Sunday Closed
Monday 8:00 AM - 4:00 PM
Tuesday 8:00 AM - 4:00 PM
Wednesday 8:00 AM - 4:00 PM
Thursday 8:00 AM - 4:00 PM
Friday 8:00 AM - 4:00 PM
Evenings/Weekends by Appointment
Exercise for Mental Health
Colleen contributes to an article written by Anthony O'Reilly.
Why Can Anxiety Increase at Night?
Colleen contributed to an article written by Holly Rizzuto Palker
Frequently Asked Questions About Counseling
Are you considering coming to counseling? We have provided answers to some of the more frequently asked questions. If you have additional questions or need more information, please contact us at (850)757-1552 or head over to contact us! We are happy to try to answer any additional questions you may have.
What is counseling?
Counseling is a collaborative session where you and the therapist work together to address issues causing emotional turmoil in your life. A professional counselor helps you identify goals and solutions to problems. Counselors help you develop better-coping strategies, self-esteem, problem-solving skills, and positive behavior patterns. The therapist's overall goal, however, is to improve the quality and quantity of your lifetime.
What makes counseling successful?
Counseling is a personal journey that requires patience, openness, honesty, and commitment. You must be willing to accept yourself as you are now and commit to making changes. Therapy is about growth; it's about becoming better. This is why therapy works best when you are willing to take risks and make changes. The key to therapy is being honest with yourself. When we lie to ourselves about our shortcomings, problems, and pain, we cannot grow. We cannot heal. And without healing, there will never be true happiness.
What is an intake? What happens when I come in for one?
A counseling intake is a meeting between you and your therapist. It is a time to get to know each other and discuss what brought you here today. Your therapist will ask you questions about your background, current situation, and how you feel about yourself. They will also want to know what kind of change you want to see. Your first session should last no longer than 60 minutes.
Is my confidentiality guaranteed?
Yes, everything you say is completely confidential, and our therapists take great care to keep it that way. However, there are times when we must disclose information. For example, we must inform the authorities if someone threatens violence against another person. If someone makes threats of harm toward themselves, we must contact emergency services. We cannot legally reveal anything else without your permission.
How much does it cost for counseling?
Our therapists charge between $75-$200 for a weekly session depending on licensure, experience, type of therapy they offer, etc. To learn more about the types of providers at New Heights Counseling Services, follow this LINK.  For more information about rates and insurance, visit: Rates & Insurance
How many counseling sessions do I need?
The answer to this question is a very personal one. It depends on the client, their needs and goals, and your preferences. You will most likely meet with your therapist once or twice weekly for two months. At this point, you can decide whether you still wish to continue working with the therapist. If so, then you may begin seeing them less frequently. If you are interested in counseling, please use the following link to learn more about making an appointment. Link: Contact Us!
Certifications & Memberships
EMDRIA EMDR International Association
New Heights Counseling & Consulting, LLC founder and business owner Colleen Wenner is an EMDR Certified therapist through EMDRIA and an EMDR Consultant. Several therapists in practice [Meet the Team]  are trained and qualified to practice EMDR therapy. "EMDRIA has more than 12,000 members trained to provide EMDR Therapy."(1) Our therapists find working with clients to overcome challenges and trauma an honor. The goal of EMDR therapy is "to help individuals who have experienced traumatic stress to reprocess and adaptively store dysfunctional stored traumatic memories. (2) Learn more about EMDR counseling [What is EMDR Counseling]
American Counseling Association
New Heights Counseling & Consulting, LLC is a member of the American Counseling Association. ACA is the world's largest association that represents professional counselors. Our therapists join in ACA's mission to "enhance the quality of life in society by promoting the development of professional counselors, advancing the counseling profession, and using the profession and practice of counseling to promote respect for human dignity and diversity."(3) New Heights counselors [Meet the Team] are passionate about continuing their education and reaching a higher level of professionalism and trust from their clients.
Master Certification Addiction Professional (MCAP)
New Heights Counseling & Consulting, LLC founder and business owner Colleen Wenner is a Master Certification Addiction Professional issued by the State of Florida. "An MCAP is the most advanced professional certification a substance abuse counselor in Florida can receive."(4) They work with patients and families to deal with the struggles and hardships associated with substance and addiction abuse. The goal is to provide all parties involved with educational tools, therapeutic methods, and recovery support and care to clients who seek help. Under the supervision of Colleen, New Heights counselors [Meet the Team] work together to help clients formulate and put into practice a plan for a healthier lifestyle and develop coping skills to stop substance dependency and prevent relapse.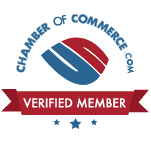 Follow us on...